Professional independent inventories can save money for landlords at a time when recent changes in tax and the potential ban on fees threaten to make private letting prove costly for investors.
The Association of Independent Inventory Clerks (AIIC) has warned us that the next 12 months could be costly for landlords if letting agents' fees on tenants in England are banned, as expected, from some point in 2018.
This is why it is important that landlords make sure they are covered when it comes to property damage caused by tenants.
Landlords and letting agents must ensure that a thorough, independent, non-biased and forensic Inventory has been completed at Check-In so that at the end of a tenancy the Check-Out/ Inventory will confirm the condition of the rental property and subsequently makes clear any deposit deductions that need to be made and any further compensation to be sought from the tenant.
Landlords without a comprehensive, evidential and in-depth inventory available therefore make it extremely difficult for them to claim back against the deposit funds for damages and lost items and face high repair costs and longer voids.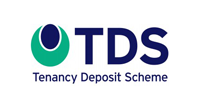 Under the deposit schemes the default setting is that the tenant wins as it is his money. However, a dispute over a deposit is a civil dispute. The appropriate standard of proof is in the Balance of Probabilities which requires the adjudicator to consider the evidence to determine which side has the better claim. There are two key principles involved.
Standard of Proof. This essentially means how far the landlord has to go to prove they are right. It does not take a lot to tip the scales so a case can be determined by a very small difference in the credibility of the parties. This is why the emphasis must be on the quality of the inventory report and the credibility of the provider of the report. Evidence must be before and after photos (and lots of them) and detailed forensic observations of damage or proof of missing items. Writing how many plates in a cupboard on the back of a cigarette packet does not cut it anymore!
Burden Of Proof. This means that the onus is on the landlord to show that they deserve to keep the deposit. The burden of proof is said to be on the landlord. This has two important consequences:
If the landlord fails to engage in the process, makes an error or has no proof then their claim is thrown out and the deposit is returned to the tenant in FULL.
Denial from the tenant about condition or claiming to never have received the inventory will also tip the balance of probability in the favour of the tenant from the start.
Use an inventory provider that is independent, forensic, accredited and qualified and can provide tracking of reports and delivery and also trace the IP address of the computer that opened the report and when.