Services
Go to Independent Professional Inventory Reports
Independent Professional Inventory Reports
Creating a written document of a property's condition and contents, we are renowned for our incredibly detailed inventories. Everything in the property will be written about in depth.
Go to Mid Term – interim inspections
Mid Term – interim inspections
Having a check-in enables landlords to keep details of the property's state when a tenant moves in. A mid-term report gives peace of mind on how the tenant is looking after the property.
Go to Landlord Compliance
Landlord Compliance
When a tenancy comes to an end, there are often disagreements between the landlord and occupant. We have comprised general information that tells you everything you need to know.
About us
The software we use has revolutionised the way inventories are produced
As inventory specialists we provide a fair, independent, and unbiased service to the lettings industry. We are certified, accredited and highly experienced professional inventory clerks.

At Pims, we prepare a range of inventory checks which are consistant with the latest technology innovations and legal regulations in the sector.

Offering a comprehensive portfolio of property inventory services for letting agents, estate agents, landlords, homeowners and tenants, we are happy to cater to those throughout Lincolnshire. The software we use has revolutionised the way inventories are produced and we will beat the competition hands down by producing cost-effective, multi language reports within minutes
Based on 67 reviews
Latest news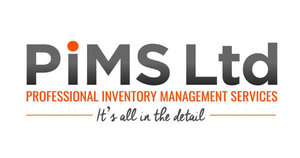 When tenants move into a new property, it's most likely very clean. Tenants have a right to receive a clean and hygienic property, but they must also ensure the standard is maintained for the remainder of their tenancy. Most people don't do deep cleaning on a weekly basis and that counts double in the months Read more about Cleaning in the PRS[…]

What do you think you will get from your agent by letting your property through them? Many landlords we speak to expect up to date reports on their property and its management. They want to know that their property is being looked after and cared for. They also want to know about breaches of tenancy Read more about The slippery shoulders of some letting agents.[…]
Previous
Next