---
WHAT IS LEGIONELLA?
Legionnaires' disease is a potentially fatal form of pneumonia caused by inhalation of tiny droplets of water contaminated with Legionella bacteria. Legionella can lurk in hot and cold water systems so, along with gas safety, electrical safety and fire risk management, the law now requires landlords to assess and manage water safety in their properties.
FAILURE TO COMPLY CAN RESULT IN HEFTY FINES OR EVEN A PRISON SENTENCE.
LANDLORD'S LEGIONELLA RESPONSIBILITIES
According to a report issued on the UK's Health & Safety Executive website it would appear that some letting agents and property management consultants assume far more must be done in this sector than is actually required by law. Don't pay for what you don't need.
LEGIONELLA RISK ASSESSMENT & THE NEED FOR WATER TESTING
The HSE have made it clear that every landlord must assess the risk for legionella on every property they own and rent out. If any risk is identified, it must be suitably controlled. If no risks are present, no action need be taken, except to confirm the risk remains negligible at regular intervals. However, under normal circumstances there is no legal requirement for the landlord to get any kind of certificate to prove their water systems have been tested for Legionella bacteria.
CONTROLLING LEGIONELLA, WHAT MUST A LANDLORD DO?
Every landlord must ensure the property (or properties) they own and wish to rent out are safe for the tenant to stay in. There should be no danger present at all, and no potential risks or hazards that could cause the tenant (or anyone else, for that matter) any harm.
This does include risk assessing water systems in each of their properties for any likely risk of Legionella bacteria being present in enough numbers to cause potential concern for the health and safety of their tenants. However, as we discovered above, domestic hot and cold water systems are rarely hot-spots for Legionella bacteria to thrive.
If landlords are in any doubt about their legal duties in this area, we would recommend that they visit the HSE website. The HSE have a guide that has been specifically produced with landlords in mind . . . here >>
Health and safety will always be an important area, and landlords do have responsibilities. However, these do not extend to getting unnecessary legionella tests and certificates regarding the presence or absence of Legionella bacteria.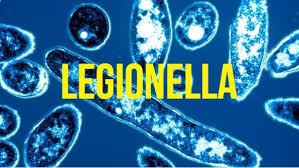 EXPERT LEGIONELLA RISK ASSESSMENTS BY PIMS LTD DELIVERED THE SAME DAY
WHAT THE LAW SAYS
The Health and Safety Executive (HSE) advises in its Approved Code of Practice for the control of Legionella that landlords' property managers' responsibilities include "identifying and assessing sources of risk, preparing a scheme to prevent or control risk, implementing, managing and monitoring precautions and keeping records or precautions."
WORK WITH US AND YOU WILL FEEL THE DIFFERENCE COMPARED WITH OTHER PROPERTY INVENTORY COMPANIES
See what our customers have to say…
I am very impressed with the level of detail and the professionalism of PIMS. Emma and Ruth have created a business to be proud of and a service which is second to none. After meeting many inventory clerks over the years, I can honestly say these guys are the best by a long mile.

Paul Horton