---
HMO LICENSE DUE? CONTACT US AT PROFESSIONAL INVENTORY MANAGEMENT SERVICES LTD (PiMS) FOR YOUR LICENSE FLOOR PLANS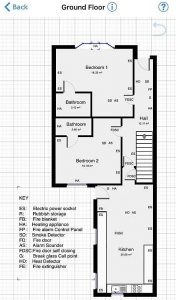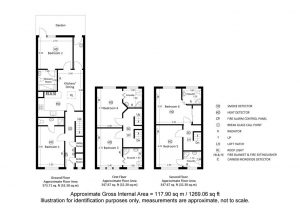 In addition to our comprehensive services, PIMS Ltd are also pleased to offer a full floor plan service in Lincoln and surrounding areas. PIMS Ltd Floor Plan service is an inexpensive and hassle-free add-on service we offer to home owners, landlords and agents. Floor plans are an ideal way to quickly and accurately convey relative room sizes and features of a marketed property, and to see at a glance the layout and potential development areas that a property may have.
---
One of the best property marketing tools, which are much sought after by tenants, is a floor plan of the property. But not all floor plans are equal.
HMO LICENSE FLOOR PLANS FROM £70
STANDALONE FLOOR PLANS FROM £35
WHY YOU NEED A FLOOR PLAN
When you put your property in the market, whether you are selling or letting, a floor plan is just as important as great photos. A floor plan can increase enquiries on your property by over 50%, and dramatically reduces unsuccessful viewings.
The main reasons for having a floor plan:
Sizes and layout are two major factors that buyers take into consideration when buying a property. A floor plan gives buyers a clear idea of the size and layout of the house, thus helping them decide whether if fits their needs and is worth viewing.
If a buyer is undecided about a property, a floor plan can tip the balance to the property's favour. It shows buyers whether they can make potential changes to the property to make it fit their needs.
It's sometimes easy for viewers to overlook parts of the house, like utility rooms or other areas that are not fully used. By showing your property in its entirety on a floor plan, you are making sure that your potential buyer or tenants haven't missed anything.
Pre-inspection, a professionally drawn floor plan helps tenants understand a property's flow and visualise how its spaces will work for them. Post- inspection, a plan is a great reminder of layout, allowing serious tenants to imagine living in the home by mapping out their own furniture placements.
Make sure you have a floor plan when marketing your property. Add it to your listing and try to make it available separately to download too. Make sure the plan is informative and clear and that it includes the total floor area. It may just be the element that closes the deal.
Floor plans play an essential role in the marketing of a property. Evident that tenants want them, and listings with floor plans generate more enquiries.
---
PIMS Ltd provides digital floor plans for residential and commercial property.
Overview floor plan
Room by room breakdown
Detailed measurements
Statistics
Floor plans can be booked as a standalone service or for a reduced rate as part of any other combined property visit. Please get in touch for more information.
Completion
The finished floor plan is converted in to PDF and distributed electronically to our clients within 24 hours of attending the property.
With Floor Plans seen as a "Must Have" by agents and buyers, we can create 2D floor plans which provide a visual model of your client's home, which can be used on websites and promotional materials.
Colour or Black & White
Room measurement and total area can be displayed
Fixtures, features and furniture can be displayed
Orientation can be changed
Numerous file types can be utilised (CAD, PDF, JPEG, PNG, SVG)
WORK WITH US AND YOU WILL FEEL THE DIFFERENCE COMPARED WITH OTHER PROPERTY INVENTORY COMPANIES
See what our customers have to say…
The ladies provided a very professional service with a personal touch friendly touch. I would definitely recommend PIMS Ltd. Fantastic Job
F.Bowles